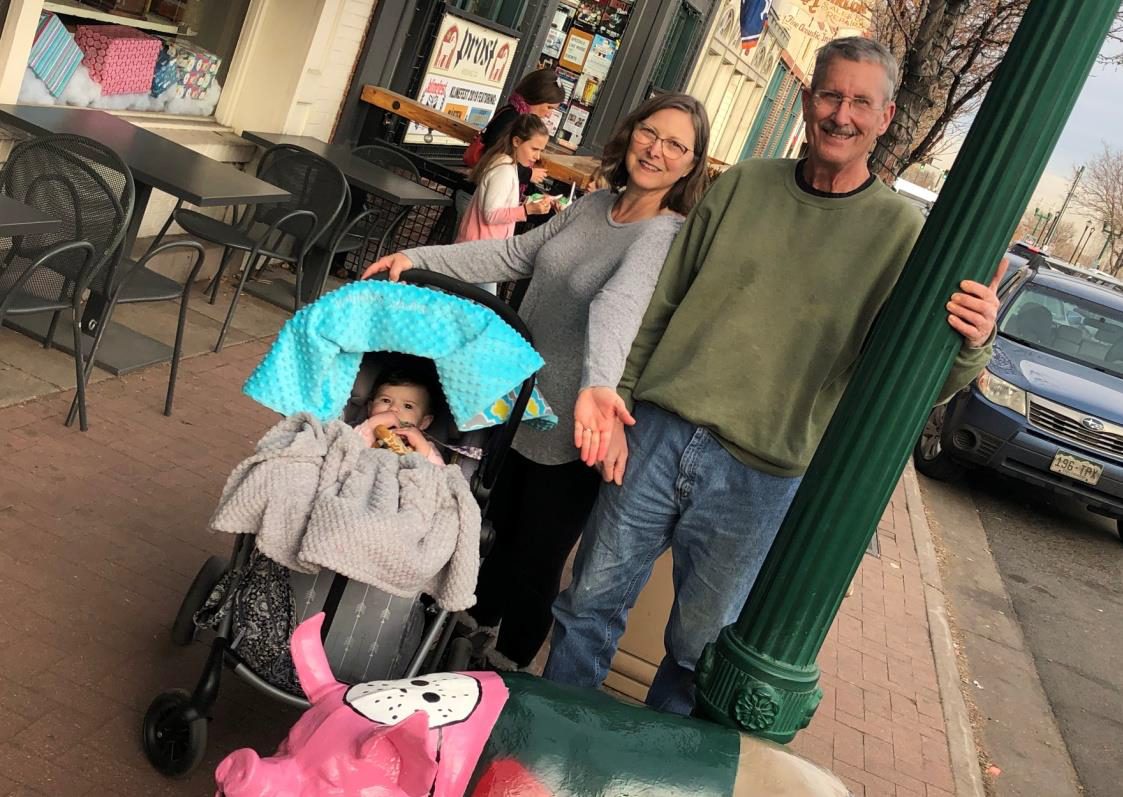 Family 2021
I've been happily married to Gina for 32 years now. Our relationship is unique in that I travel a lot and she's been a stay-at-home mom, raising our two boys. Blake is now 29 years old. He got married in 2019 to his wife, Aysha. They have a two-year-old daughter named Ryland and live in Denver, CO. He works in real estate and property management. Aysha manages a cannabis dispensary. Brian is 26 and he is in his last year at Montana State University, majoring in landscape design. We have no pets at the present time. We plan on moving to Denver in 2023, so we can be near our kids and granddaughter. No plans for me to retire just yet...a few more years.
Background - Past and Present
I grew up in Indianapolis, Indiana. I graduated from Purdue University School of Veterinary Medicine in 1975, then did a small animal medicine and surgery internship in Berwyn, IL from 1975-1978. My primary interest has always been exotic animals and I desired to be zoo vet. I was lucky enough to be accepted as a resident in zoological medicine at UC Davis in California from 1978-1980. Then I moved back to Chicago and became a staff veterinarian at Brookfield Zoo from 1980-1985. In 1986, along with Doctors Richard Nye and Susan Brown, a partnership was formed, and the three of us started Midwest Bird Exotic Animal Hospital in Westchester, IL. At the time, this was the first exclusively exotic animal practice in the Midwest. In 2002, I pursued a mobile, pet bird practice, now called Avian Veterinary Mobile Office. What had been a part-time venture since 1980 has now become a full-time endeavor. As of 2021, I continue to work a demanding schedule. I remain self-employed and travel more than half the year throughout the United States. This is my 46th year as a veterinarian. As long as my health remains good, I will continue to work into the foreseeable future.